Enhancing the Performance of Your Most Valuable Asset
Human
Performance
Optimization
Training the Best to Be Better
Human Performance Programs
We incorporate industry best-practices and draw on years of relevant experience to provide your organization with the tools and resources needed to achieve the results you desire.  Our services include customizable Human Performance Optimization (HPO) solutions, education and training seminars, and workshops covering the topics of mindset, goal setting, resilience, habit formation, sleep, nutrition, performance, injury prevention, rehabilitation and reconditioning.
Human Performance Optimization (HPO) Courses
Our HPO courses are an invaluable resource for any organization.
Understand what it means to be resilient and to appreciate the impact of optimism.
We are specialists in


performance programming

injury prevention

injury rehabilitation

reconditioning

mindset

goal setting

resiliency

lifestyle modification
Training and Education News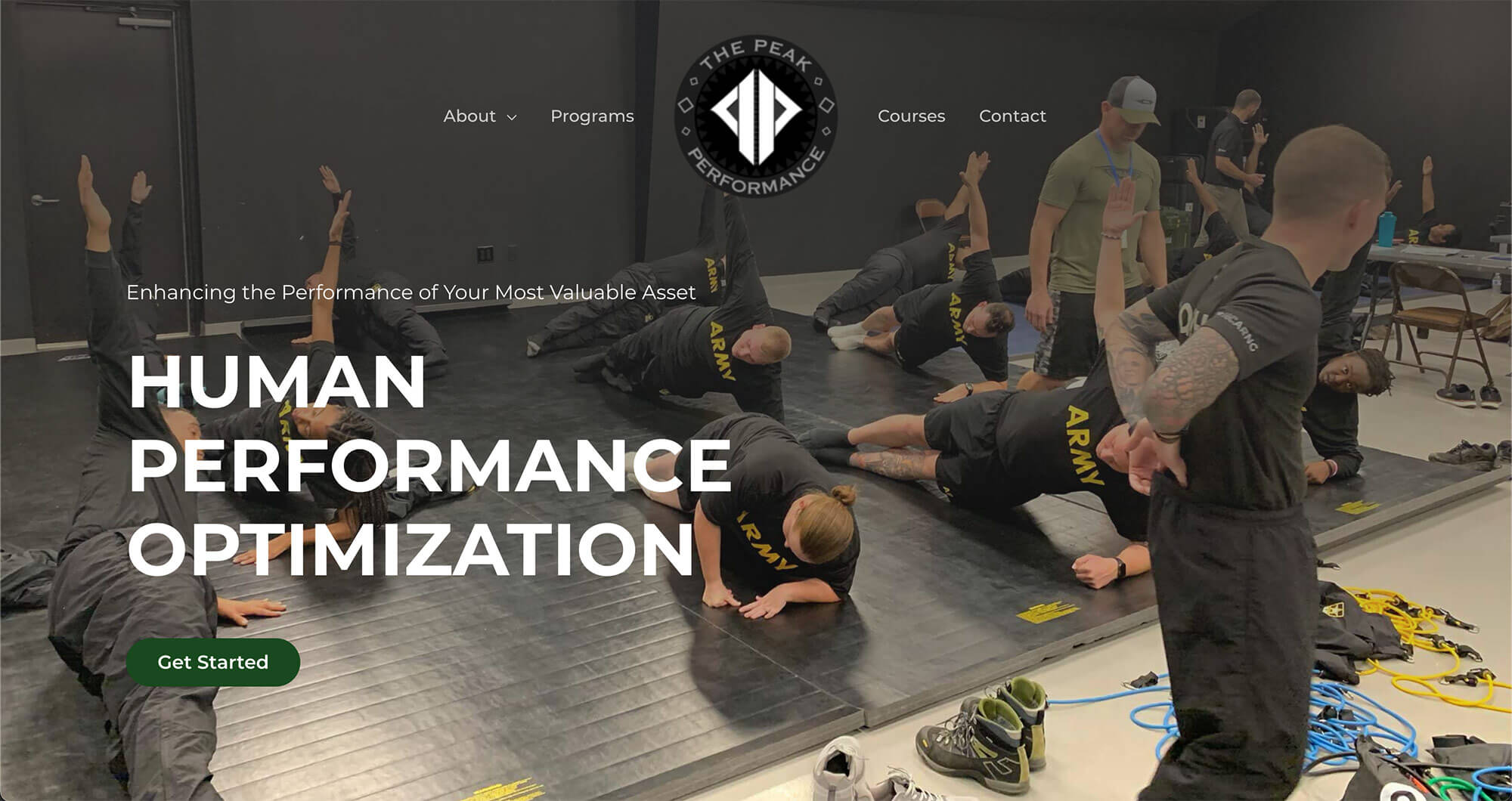 The Peak Performance has deployed a brand new state-of-the-art website. Now you can find information about our programs, courses, and consulting services faster than ever ...
Ready to Optimize Your Human Performance?

Let's move!